Back to press room
21 November 2012
About us
[hupso]
FORDATA, a provider of Virtual Data Room system which supports mergers and acquisitions processes, and Kwaśnicki, Wróbel & Partnerzy law office, specializing in M&A transactions and realization of trainings regarding proper organization of the Due Diligence, decided to cooperate as Partners.
The aim of the cooperation is to spread knowledge about standards of Due Diligence organization among entrepreneurs.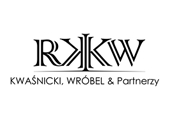 Kwaśnicki, Wróbel & Partnerzy offers a full range of services in the area of provision of legal assistance. It specializes in the corporate law, civil law (contract law), mergers and acquisitions (M&A transactions) labor law and management contracts, capital market law, intellectual property law, administrative law, real estate law, tax law, patient's rights and adjective law.